BACK TO NATURE OUTINGS
TRAINING - TEAM-BUILDING - WORKSHOPS
Cabinet Weidemann offers many fun, original and effective formulas
to help build team cohesion and efficiency
WORKSHOPS, TEAM-BUILDING - BACK TO NATURE OUTINGS
TRAINING PROGRAMMES - RUNNING BRAIN-STORMING AND WORKING GROUPS
OPERATIONAL SUPPORT IN PROJECT MODE
STRATEGY OR PROCESS
HORSE COACHING
ACTOR'S THEATRE
CORPORATE GAMES
DJEMBE DRUM SESSIONS
EXPERIMENT CINEMA
BESPOKE EVENTS
 
Workshops, Collective Efficiency and Team-Building Training encompass an ensemble of techniques that encourage and strengthen team spirit while enabling each participant to grow individually.
Creativity workshops and those covering strategy and processes, run by experts from outside the company, bring significant and precious benefits to organizations and those running them.
Using relaxation and games that enable work to be done away from the office in a pleasant setting is very effective with teams.
These methods are based on the principle: in any company, results are the product of human collaboration.
If we want to encourage productivity, ensure the quality of our products or services and save time, it is important that those working together know, understand and appreciate each other. And, on an individual level, we all need to feel we belong and have the means to fulfil our potential.
THE IDEAL TOOL FOR BUILDING BONDS AND EFFICIENCY
How will anything get done with weak leadership or project management?
We have all heard of silos, people who don't communicate or cooperate. But they are not necessarily acting like this on purpose. They are more often the product of bad habits that have become systematic within a company. Any manager, any individual can be persuaded to opt for the best way of achieving THEIR goals or pushing for THEIR projects or teams.
It is the same whether we are talking about teams on the ground or management advice; trust, mutual understanding, good communication and the necessary personal skills will make all the difference.
OUR SOLUTIONS FOR CREATING
THE RIGHT INDIVIDUAL AND COLLECTIVE DYNAMIC WITHIN GROUPS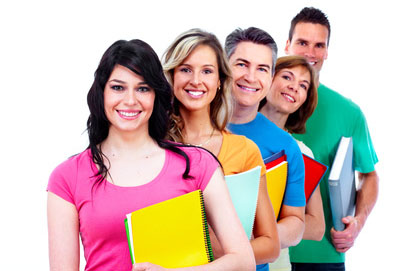 THE EMPLOYER BRAND
We are seeing a major evolution in the mindset of employees for whom work is no longer merely a source of income, but a part of their lives in which they want personal fulfilment.
Mobilising and motivating participants towards a collective goal is one of the core issues facing managers today.
Holding on to trained, efficient and united teams is part of an HR strategy that seeks to rise to the main challenges facing organizations. Our solutions lead to synergies and lasting bonds between individuals, their team and the company.
OUR SOLUTIONS OFFER MANY WAYS OF IMPROVING PERFORMANCE AND ATTITUDE
HORSE COACHING - ACTOR'S THEATRE - CORPORATE GAMES - EXPERIMENT CINEMA
HORSE COACHING
Simple and progressive situational exercises enabling the participant to gain awareness of their behaviour patterns.
Horse Coaching, whether group or individual, is a tool for developing interpersonal and leadership skills. It helps us understand how we operate in an intuitive and concrete way. This is not about mounting horses or ponies, but about testing their reactions and those of the participants through various exercises tackling key points.
The work carried out is based on the principles of ethology: the horse serves as a mirror and an indicator. The idea is to build up a relationship with the horse based on trust and respect. This relationship should enable the participant to effectively complete a joint project thanks to the horse.
The correlation to the professional environment is obvious. The exercises correspond to the kind of interpersonal relationship situations we find in businesses.
ACTOR'S THEATRE
The Actor's Theatre is conducted with individuals or groups to improve communication.
Would you like to work on your personal image or your public speaking skills? Conferences or events, preparing to give a speech, going on the radio or television or appearing in a film.  We can provide you with bespoke support.
In a group setting you will participate as both actor and spectator. Actor's Theatre workshops reverse roles and perspectives. Each participant understands the realities and challenges of others. The participant gradually relaxes and assumes personal leadership.
There are various purposes of this:
multicultural teams,

cooperation,

when communication goes wrong - talking too much, being vague, being off-topic, talking alone, not talking and not listening -,

conflict management,

fear and stress management,

management methods.
Sometimes we use improvisation. Getting to know yourself better, putting yourself in "danger" in a warm and caring environment.
CORPORATE GAMES
These are sessions that resemble board or outside games but using tools for professionals.
The latest neuroscience research shows that we learn much more effectively when emotions are involved. Through fun sharing and experiences, your team will become aware of its strengths and limits, both individual and as a group, and make lasting progress.
Experts in the fields of training and education know there is a difference between what we are taught during the training and what we retain in the long term. Games boost learning and memorisation. The aim of the Corporate Games sessions is to develop participants' skills in terms of their personal qualities within the group. Games create a relaxed and engaging atmosphere in which this can happen.  
DJEMBE DRUM SESSIONS
Each participant is given an instrument, in an open space. The tempo is set by "griots" as they lead you in creating a shared musical moment together.
A Djembe is a waist-high goblet drum originally from Senegal. It is played with bare hands.
The Djembe Session is all about coming together and getting to know those you thought you knew already, in a different way. You do not need to be a musician to play and enjoy yourself. All participants are soon caught up in the energy of the group. With so much laughter and energy, this will be a special moment you will not forget.
These sessions usually involve from 25 to 500 people, so get your teams or company together for a warm and relaxed shared experience.
EXPERIMENT CINEMA
Make a film short with the logistical means available to real professionals by playing an active role in putting one together.
Writing a script, recording sound, directing, and acting - so many "roles" that enable you to test group efficiency in project mode. We offer formulas for teams or a board. We can also run a series of sessions per team culminating in a team film festival.